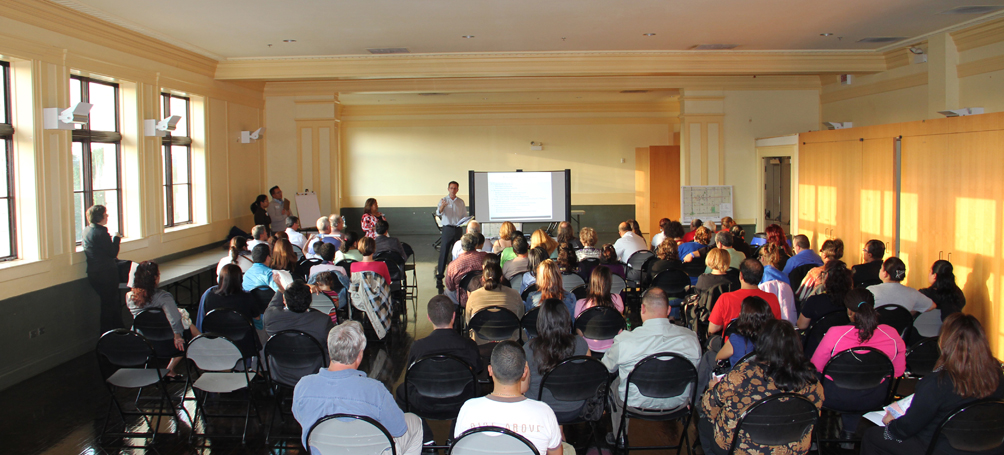 BYNC provides free Computer Skills classes to adults in the neighborhood.  They are provided with the skills they need to compete in the workforce. All classes are free.
BYNC's computer lab is open to adults in the Back of the Yards community Monday through Friday from 9 a.m. to 1p.m.  The courses provided allow users the opportunity to acquire basic skills necessary to operate a computer. The structured computer classes teach users a variety of skills including: using the mouse, creating, editing and saving a file, opening and closing files, setting margins, using different types of fonts and sizes, being able to write basic letters and documents in Microsoft Word, Microsoft Excel, and PowerPoint and printing those same documents.
In addition to teaching users basic skills, they are allow access to create resumes and apply for jobs.
For more information, please contact Norma Manzo (872) 281-7832 or nmanzo@bync.org.