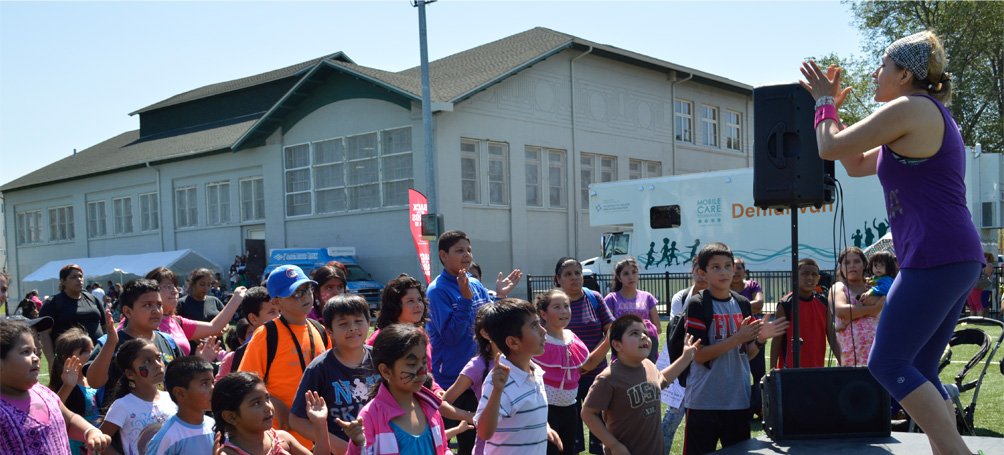 The BYNC provides service-learning opportunities for area youth to develop valuable job readiness skills to prepare them for the workforce. In the BYNC computer lab, youth learn basic computer skills through a structured curriculum.
Through the City of Chicago's One Summer Chicago youth employment program, the BYNC employs hundreds of Back of the Yards youth between the ages of 16-24. Summer programming for neighborhood youth provides them with a fun, healthy and safe environment where they gain paid work experience, career education and learn job readiness skills.
For more information, contact Edwin Garcia, (872) 281-7832 or egarcia@bync.org.
The BYNC computer lab is open to youth in the Back of the Yards Monday through Friday from 3-7 p.m. Structured coursework allows users the opportunity to acquire basic computer skills necessary to operate a computer. The classes teach users a variety of skills including: using the mouse, creating and saving a file, opening files, closing files, setting margins, editing files, using different types of fonts and sizes, mastering the use of the printer, and being able to develop basic letters and documents in Microsoft Word, Microsoft Excel, and PowerPoint. In addition to teaching users basic skills, youth can complete homework in the computer lab.
For more information, please contact Norma Manzo (872) 281-7832 or nmanzo@bync.org.