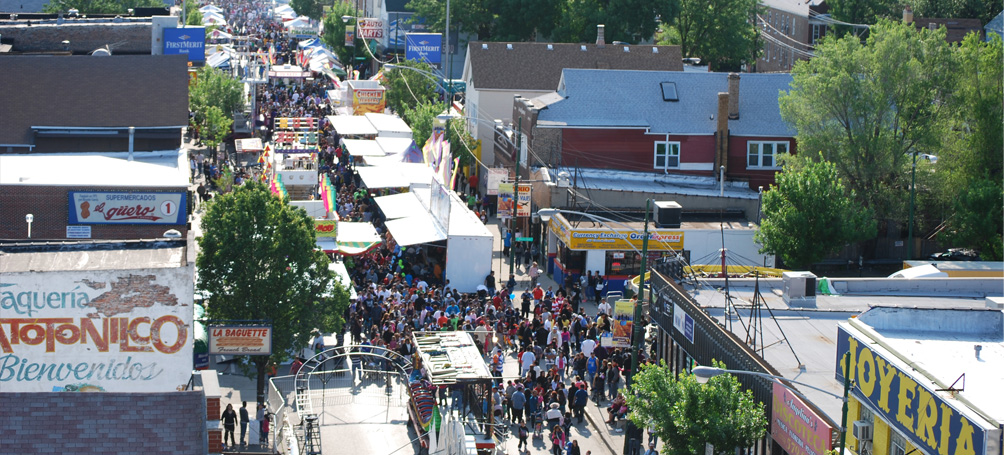 Fiesta is a highly-anticipated community event that successfully draws over 300,000 people of all ages and highlights the diversity and rich cultural past of the Back of the Yards neighborhood.
Fiesta also promotes the Back of the Yards as a proud and vibrant community while raising funds to support the BYNC's many community programs, which include the BYNC Senior Shuttle Bus, computer classes, and our award-winning Ballet Folklorico program. Fiesta Back of the Yards boasts two stages that feature live music, dancers, and cultural performances. In addition to the live entertainment, Fiesta offers over 25 rides and games for kids ages 2 and above.
Beginnings: How Fiesta Was Born
In 1940, the Back of the Yards Neighborhood Council introduced an annual community festival that was known as the Free Fair; this month-long event served as both an opportunity to bring entertainment and activities to the Back of the Yards neighborhood and as a fundraiser for the BYNC's various programs. The Free Fair boasted celebrity appearances, zoo animals, carnival rides & games, and a variety of interesting contests, including baby races and longest ponytail contests.
The Free Fair thrived into the early 80's, until its spacious 47th & Damen site was converted into a shopping center. In response to local demands for a new community festival, the BYNC created Fiesta on 47th Street, which has been celebrated for over 20 years.
Fiesta is an annual community celebration where area merchants, food vendors, artisans, carnival rides and entertainers overtake 47th Street between Ashland and Damen Avenues, in the heart of Chicago's storied Back of the Yards community.
MEGA PASSES WILL BE ON SALE IN THE MONTH OF MAY!!!
Your family will be able to enjoy three (3) days of unlimited rides.  These passes will be on sale at the BYNC office, 1823 W 47th Street, 2nd Floor (Royal Bank building on 47th and Honore) from 9-5 Monday through Friday.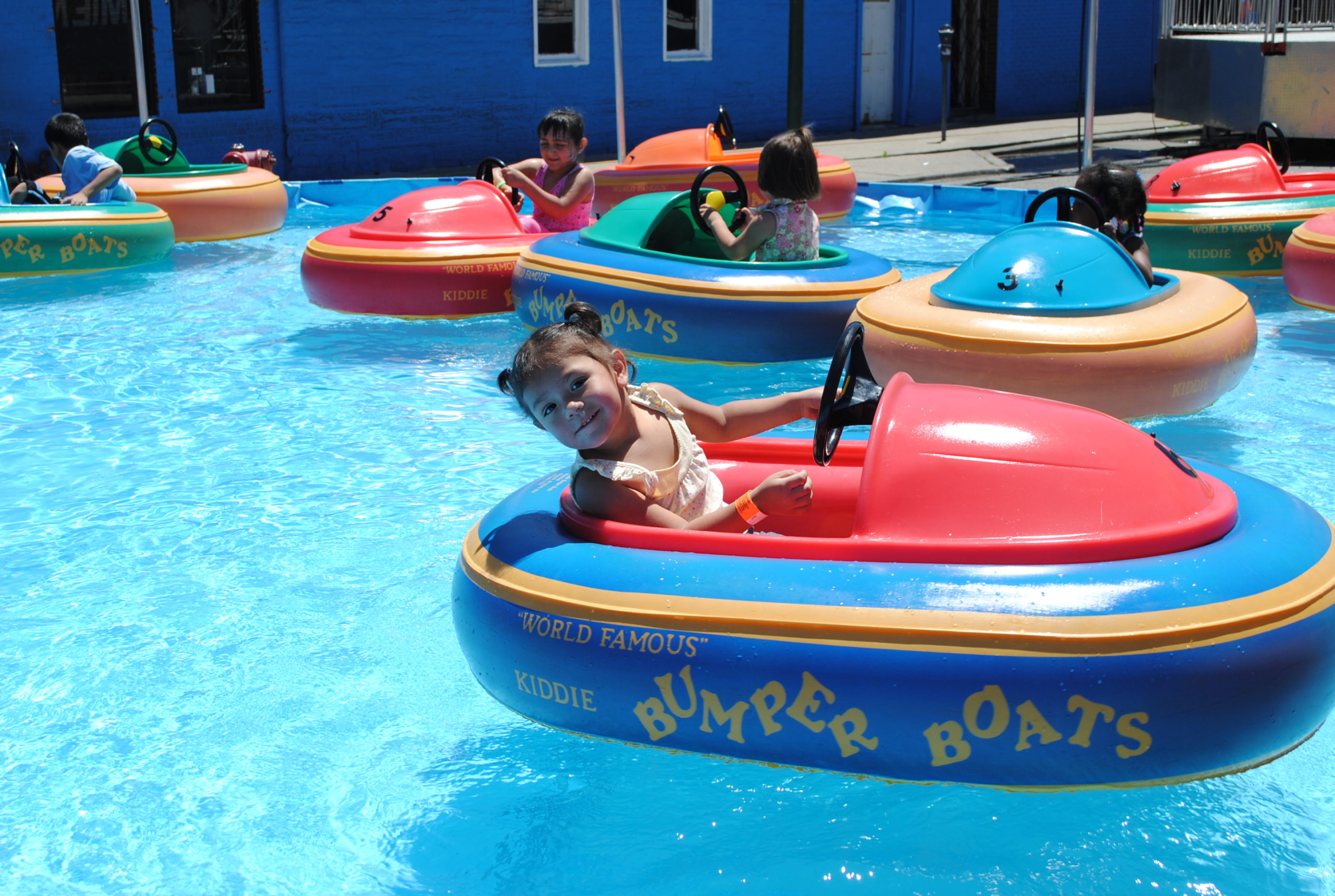 Sponsorship Opportunities!!!
Sponsors are provided media exposure before and during the festival in the form of print and radio advertisements, live remotes, posters and banners. All sponsors are provided booths and access to the VIP Tent, where their staff may take a break, eat, drink, and network with other event sponsors. Because Fiesta Back of the Yards is the ideal location for direct marketing to the Hispanic community, the booths provided to our sponsors are among the most beneficial elements of sponsorship. Whether you are demonstrating new products, selling your existing goods, or simply raising brand awareness or creating goodwill, Fiesta offers direct access to a quarter-million Hispanic families.
There are over 100 vendors during the Fiesta selling their products or services. BYNC gives local businesses priority when choosing their booth spaces, particularly in front of their business. Thereafter, spaces are offered on a first-come first-served basis to outside merchants.