Fiesta - Save the Date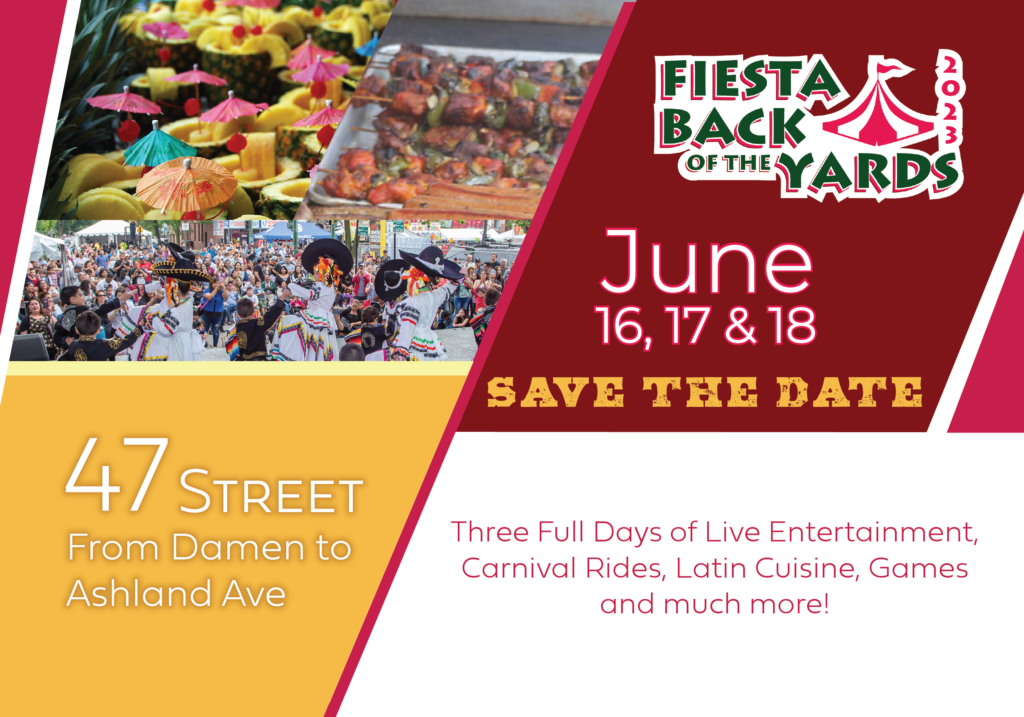 Vendor information
Food Booth – $3,050 ea.
Merchandise Booth – $950 ea.
Informational Booth – $650 ea.
Non-Profit Organization – $350 ea
Download Vendor information sheet for detailed information.
Sponsorship opportunities
To request a sponsorship packet, please click on the following button.  We will contact you as soon as possible.
For information or question on the festival, please contact Gisela or Patty via email or call at (872) 281-7832.
Scholarship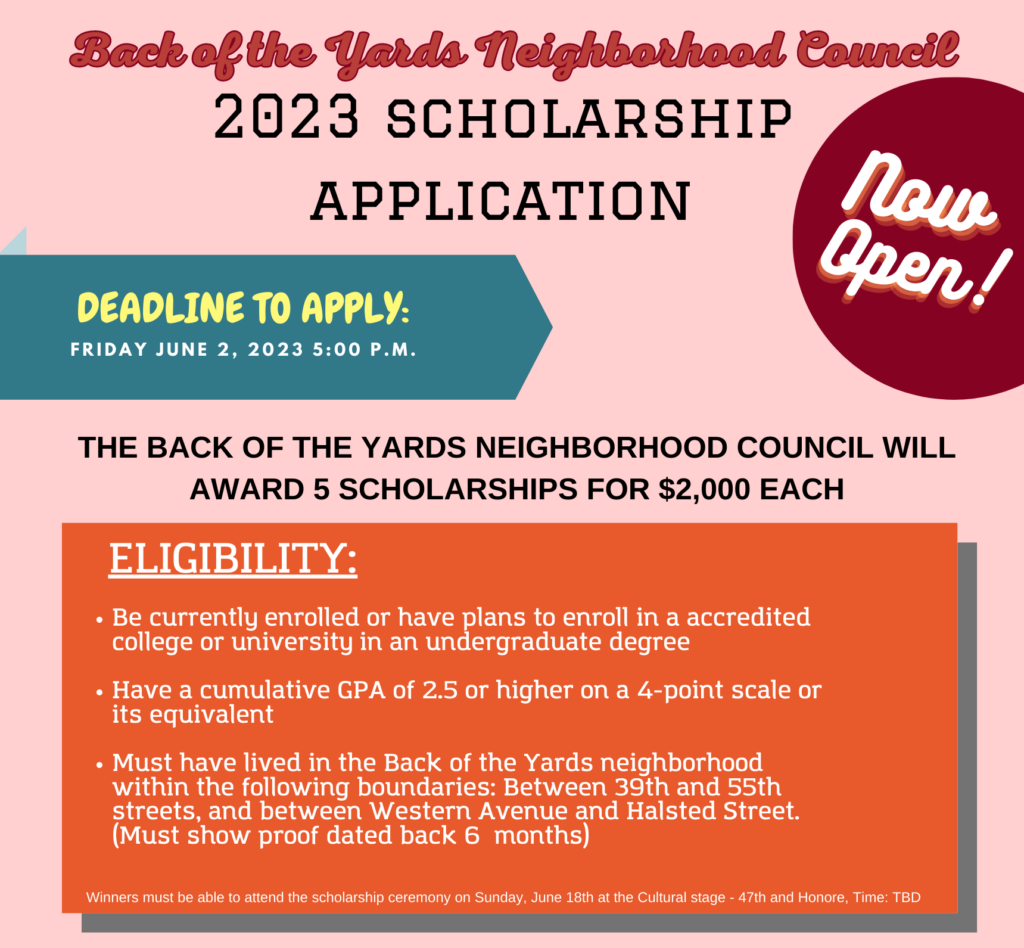 For more information contact Monica at (872) 281-7832 or mreynoso@bync.org
Stay tuned for Carnival Pass information!!!
Fiesta is a highly-anticipated community event that successfully draws over 300,000 people of all ages and highlights the diversity and rich cultural past of the Back of the Yards neighborhood.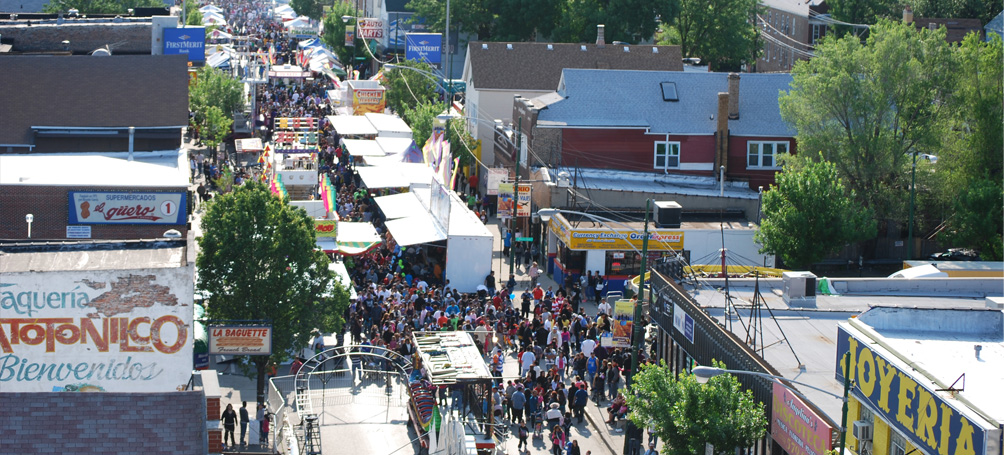 Fiesta also promotes the Back of the Yards as a proud and vibrant community while raising funds to support the BYNC's many community programs, which include the BYNC Senior Shuttle Bus, computer classes, and our award-winning Ballet Folklorico program. Fiesta Back of the Yards boasts two stages that feature live music, dancers, and cultural performances. In addition to the live entertainment, Fiesta offers over 25 rides and games for kids ages 2 and above.
Beginnings: How Fiesta Was Born
In 1940, the Back of the Yards Neighborhood Council introduced an annual community festival that was known as the Free Fair; this month-long event served as both an opportunity to bring entertainment and activities to the Back of the Yards neighborhood and as a fundraiser for the BYNC's various programs. The Free Fair boasted celebrity appearances, zoo animals, carnival rides & games, and a variety of interesting contests, including baby races and longest ponytail contests.
The Free Fair thrived into the early 80's, until its spacious 47th & Damen site was converted into a shopping center. In response to local demands for a new community festival, the BYNC created Fiesta on 47th Street, which has been celebrated for over 20 years.
Fiesta is an annual community celebration where area merchants, food vendors, artisans, carnival rides and entertainers overtake 47th Street between Ashland and Damen Avenues, in the heart of Chicago's storied Back of the Yards community.