{module_contentholder,2855321}
Jorge E. Corona—ARTISTIC DIRECTOR AND CHOREOGRAPHER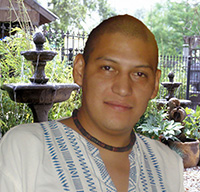 Jorge Emilio Corona was born in Mexico City where he completed his basic education and initiated his career in contemporary dance. In 1986 his family moved from Mexico City to the State of Guanajuato where he began his journey in folkloric dance at University of Guanajuato's Folkloric Ballet while completing his professional degree in business administration and tourism.
He later assisted choreographer and dance consultant America Balbuena in founding and directing the State of Guanajuato Ballet Folklorico, receiving most of his training in folkloric dance there from the hands of countless choreographers, researchers and renowned masters of Mexican folklore.
In 2002 he joins BYNC Ballet Folklórico as an artistic assistant and choreographer working alongside the late Salvador Cisneros with whom BYNC Ballet had won several national champion titles in different dance competitions throughout the United States.
Aside from dancing, Emilio is also an accomplished painter, sculptor, and musician.
Emilio has been serving as BYNC Ballet's artistic director since 2015.
Teresa Ivette Luna Lopez—ASSISTANT ARTISTIC DIRECTOR AND CHOREOGRAPHER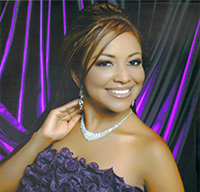 Teresa Luna was born and raised in Guanajuato Mexico. Upon graduating from the University of Guanajuato, she worked as a social worker.
Since learning to dance at the age of 13, Teresa was has been passionate about Folkloric dance. She believes dance is an excellent extracurricular activity that positively impacts children both physically and mentally. Her goal is to enrich the lives of her students, build their self-esteem and pass on an appreciation for Mexican culture and traditions.